COD: DMSN005T - EAN: 8056095440223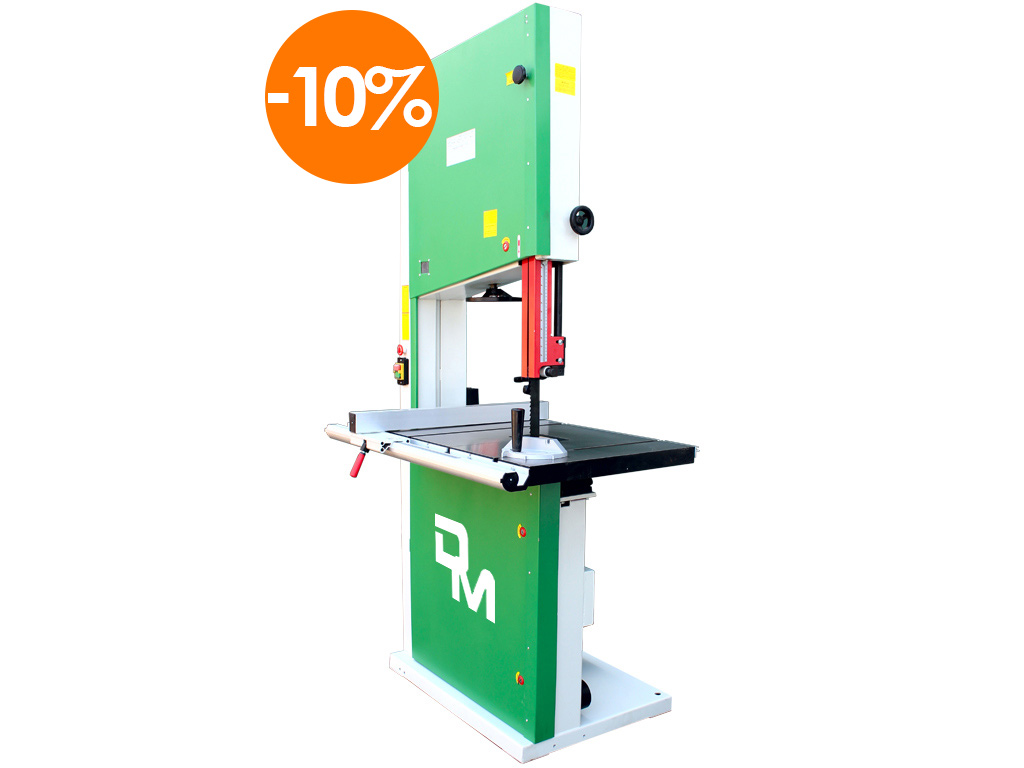 This article has an Extra discount from the price already discounted.

If you need more information about this product sign up here (without any commitment) and specify your interest in this machine
If you are a returning customer use this page to send us your requests
2871
Liste de prix: 4.147,00 € - PROMO: 3.190,00 €
EXTRA PROMO: 2.871,00 € (VAT Included)
Product: Available - Condition: New
Delivery times: 60 working days
DESCRIPTION
Professional Band Saw with cast iron bandwheels and table, carpentry of stainless faired and mitre guide for the blade. The diameter of the bandwheels of this saw is 700 mm and the motor that powers the machine is a powerful three-phase motor. The table is tilt and in standard configuration is already equipped with guide and gauge. In the lower part there is a dust extraction port of 100 mm to provides a perfect extraction.
Zoom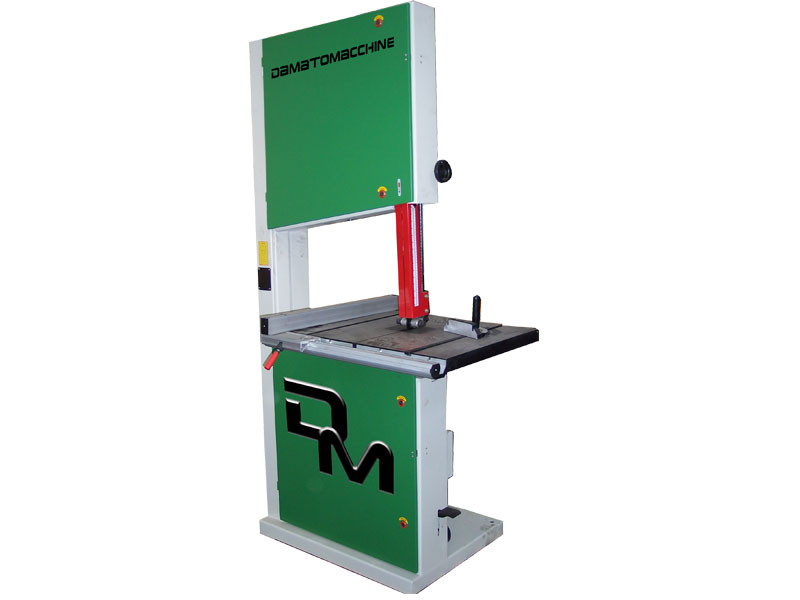 Shipping cost in UK and Ireland: 240,00 € (VAT Included)
We ship in all the world. If you need to know the price of shipping in some other state, or if you need more information (billing, shipping, or return of the products) write us using this web page or if you prefer, call us directly to our call center: +39 0331 333422
DATA SHEET

DIMENSION
Dimension Machine
2223 X 700 X 1090 mm
Dimension Packaging
2243 x 720 x 1110 mm
Net Weight
500 Kg
Bruto Weight
570 Kg

TECHNICAL SPECFICATIONS

Table size
1030 x 620 mm
Table tilt type
Cast Iron tilt table
Distance between the blade and the column
700 mm
Max cutting height
350 mm
Max blade lenght
4850 mm
Min Blade lenght
4800 mm
Blade lenght (supplied)
4800 mm
Blade lenght (supplied as replacemnet)
4840 mm
Blade width (supplied)
38 mm
Miter Gauge
Includes
Mitre guide
Includes
MOTOR
Potenza
Hp 5,5 (Kw 4)
Type
Three-phase (220 V)
Frequency
50 Hz
Savemotor
Includes
ACCESSORY ON DEMAND
Accessories purchased together with the main machine do not pay additional shipping costs (these costs are already included in the shipment of the main machine). If you just want to buy only the accessories (without the main machine), please contact us by email (writing to info@damatomacchine.com), by phone (calling the number 0039 0331333422) or by site ( writing to this page ). Our staff will prepare an accurate estimate of the shipping costs

Wheels kit Lusso
Wheels kit moving machine
(Cod: DMACSN005)

Saw blade tape 16mm, development 4800 mm
Saw blade tape 16mm, development 4800 mm
(Cod: DMAC096)

Saw blade tape 20mm, development 4800 mm
Saw blade tape 20mm, development 4800 mm
(Cod: DMAC097)

Saw blade tape 25mm, development 4800 mm
Saw blade tape 25mm, development 4800 mm
(Cod: DMAC098)

Saw blade tape 32mm, development 4800 mm
Saw blade tape 32mm, development 4800 mm
(Cod: DMAC099)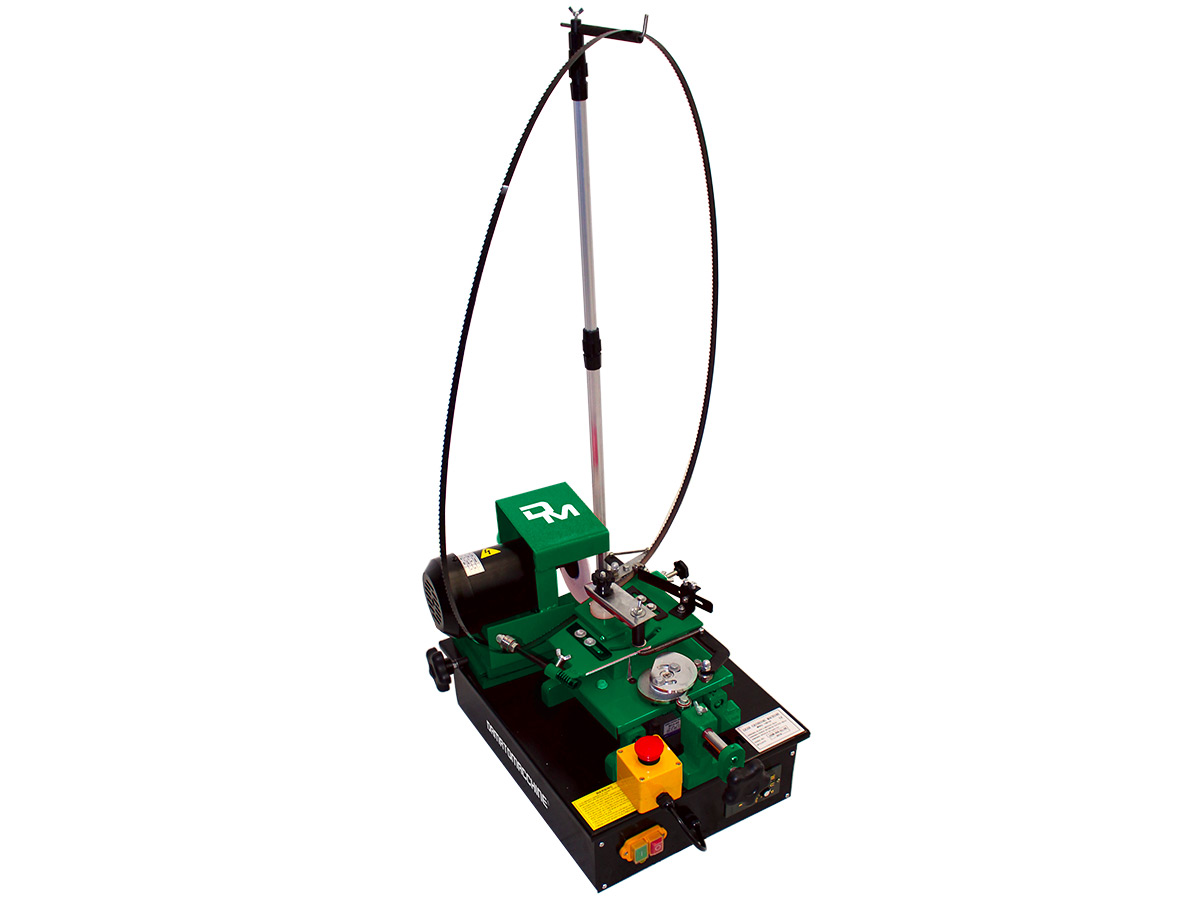 Sharpening machine Mod. META
Sharpening machine for band saw blades. It can also be used for sharpening thermo-metal belts or strips
(Cod: DMAF001)