COD: DMTFF06 - EAN: 8056095440780
This article has an Extra discount from the price already discounted.

If you need more information about this product sign up here (without any commitment) and specify your interest in this machine
If you are a returning customer use this page to send us your requests
2365
Liste de prix: 3.237,00 € - PROMO: 2.490,00 €
EXTRA PROMO: 2.365,00 € (VAT Included)
Product: Available - Condition: New
Delivery times: 5 working days
DESCRIPTION
Metalworking lathe-milling machine designed for craftsmen and for lovers of DIY very demanding. With a heavy-duty, cast iron structure and runners high precision this machine is suitable for working all types of metal. It has two independently single phase motors: One single-phase 750 W for the lathe and one single-phase for the milling machin. Drilling milling machine is capable of penetrating all kind of metal. An electronic indicator shows and adjusts the speed of turning. The machine has sold in standard configuration with a lathe jaw chuck, two dead center, Milling table ,the metal stand, the steady and folow rest and a working tool kit.
Zoom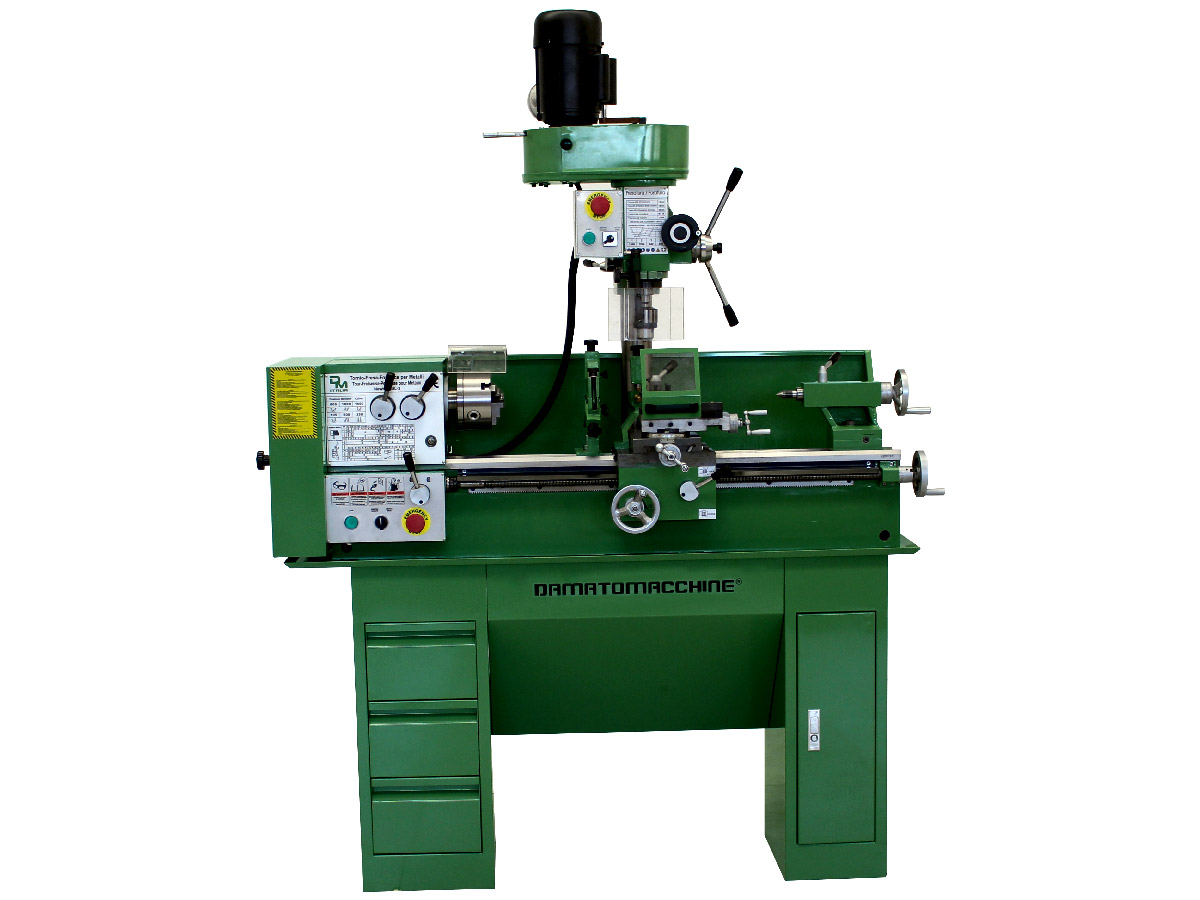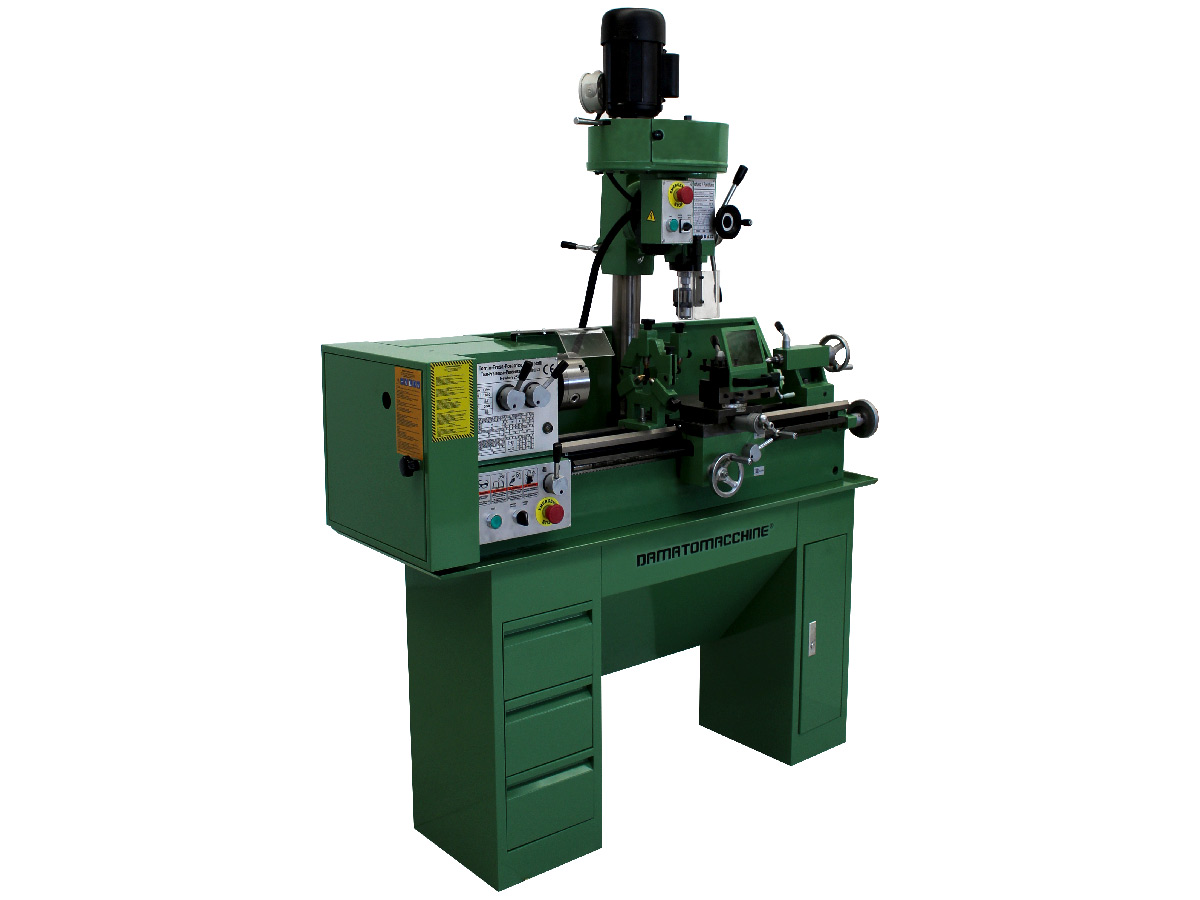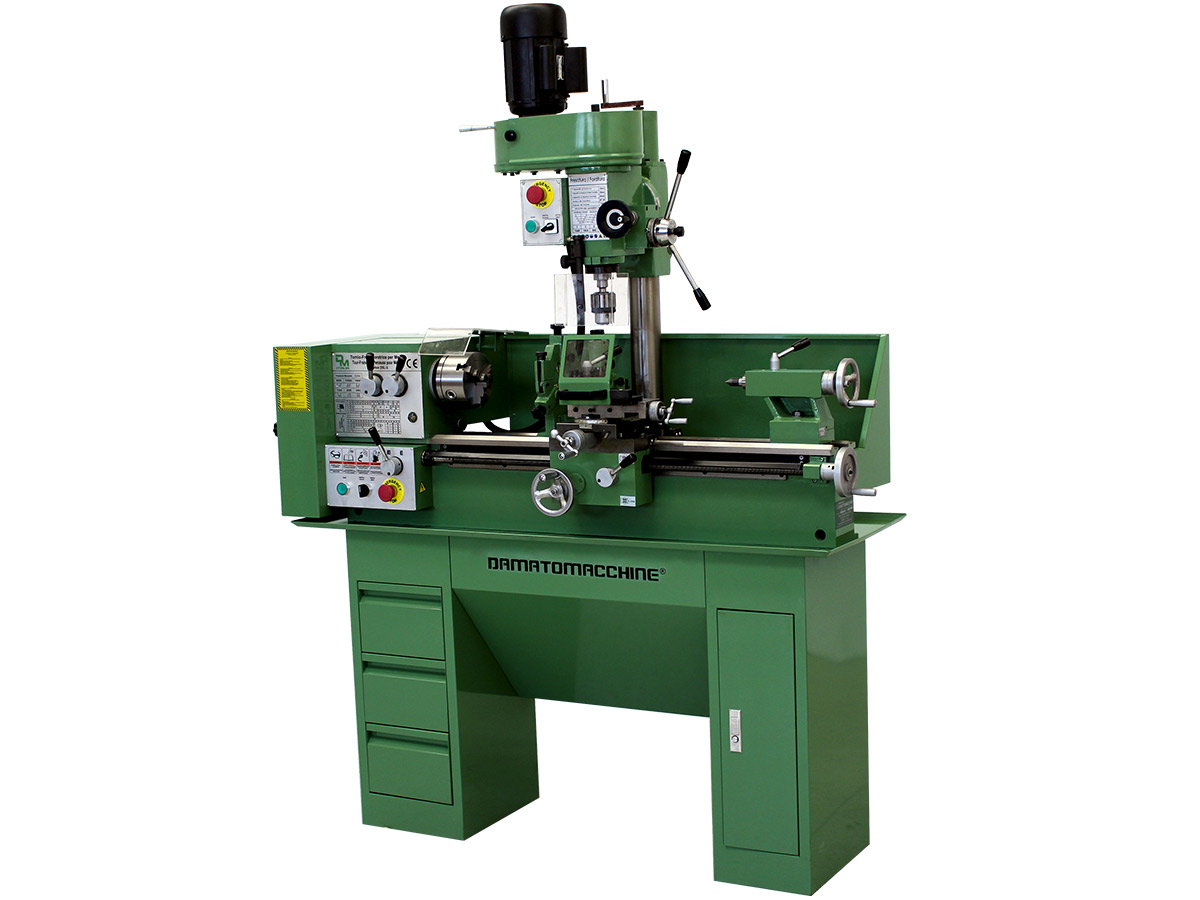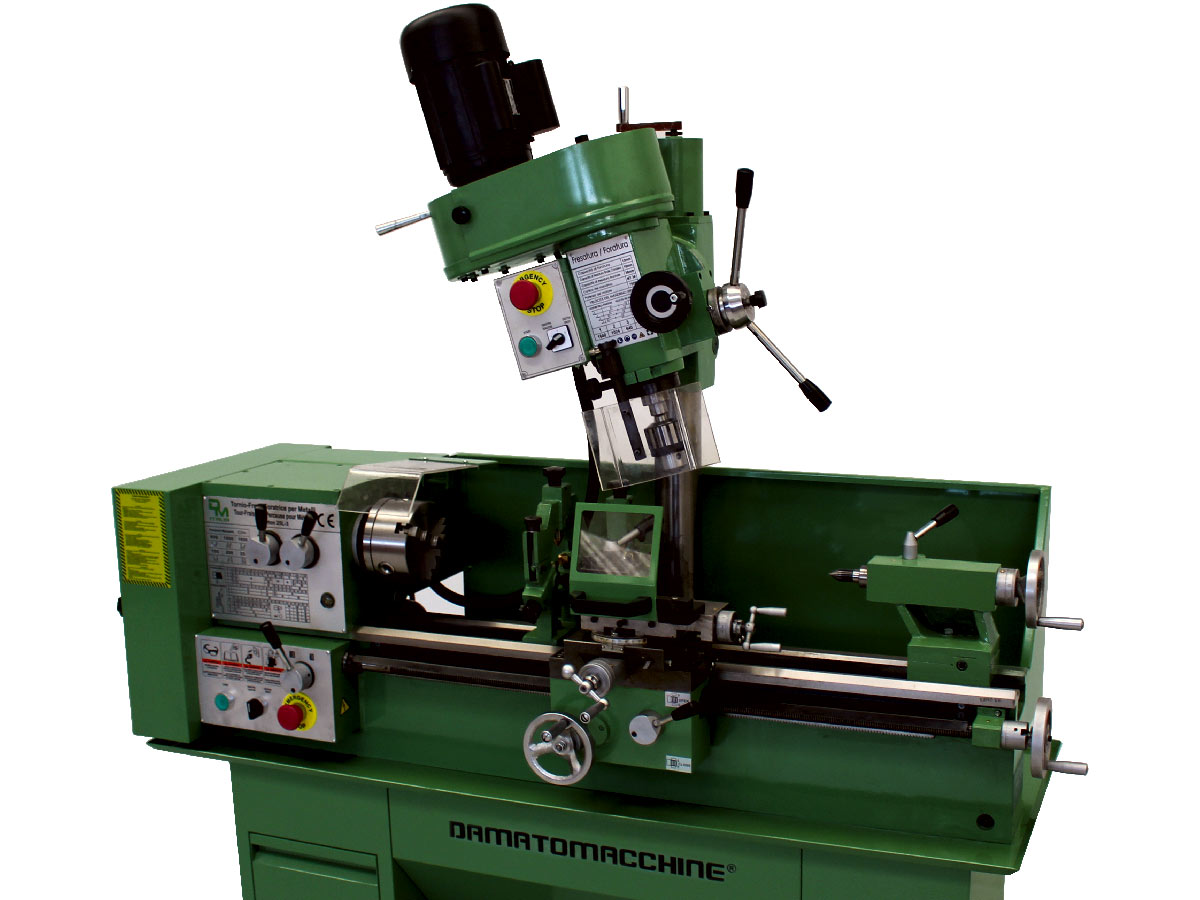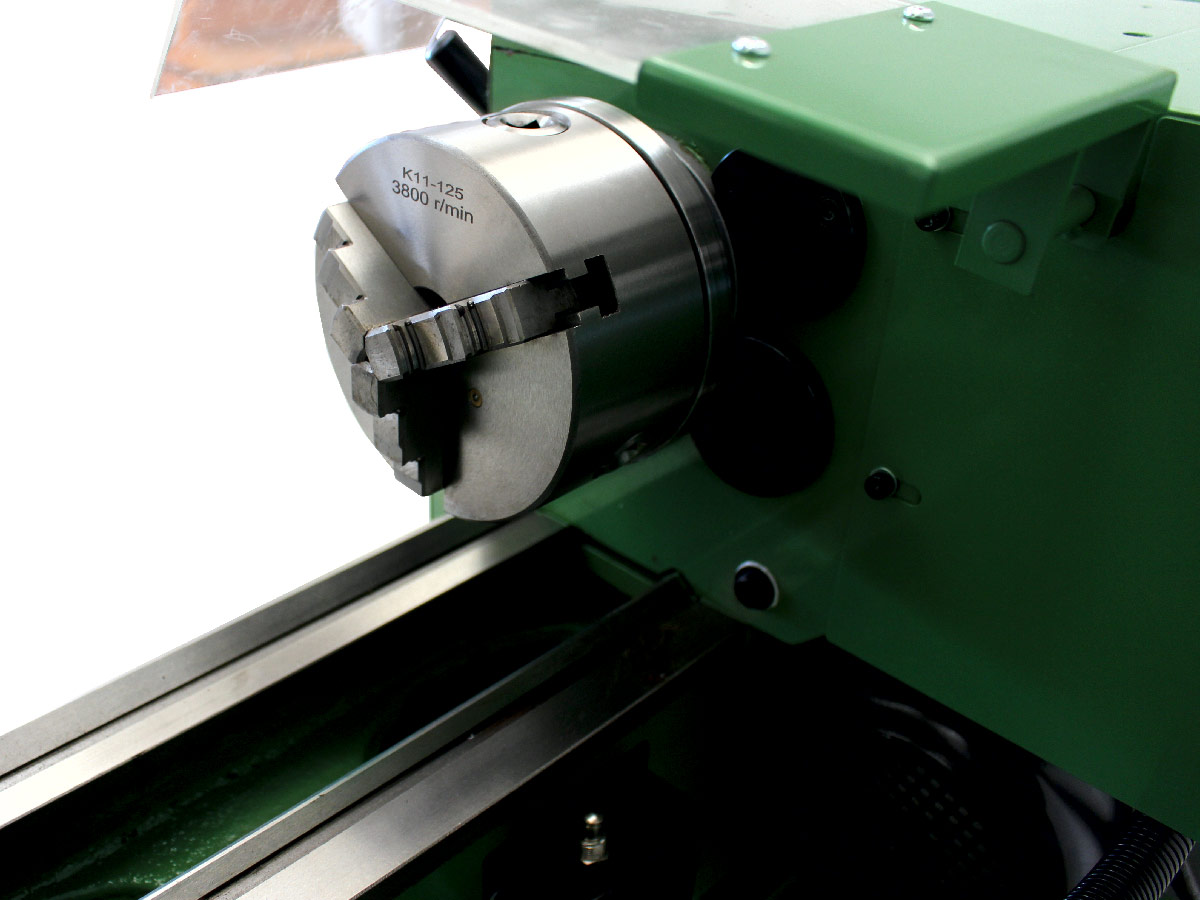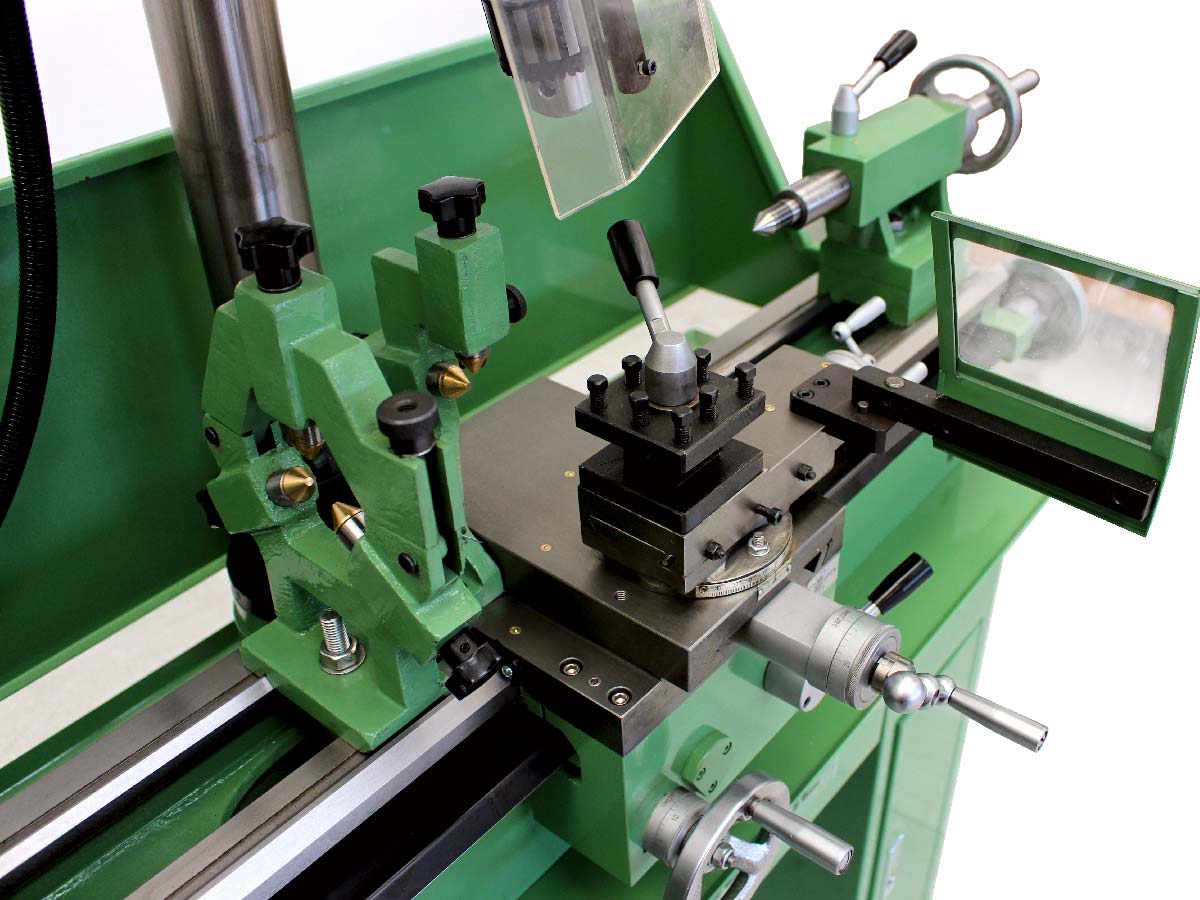 Shipping cost in UK and Ireland: 200,00 € (VAT Included)
We ship in all the world. If you need to know the price of shipping in some other state, or if you need more information (billing, shipping, or return of the products) write us using this web page or if you prefer, call us directly to our call center: +39 0331 333422
DATA SHEET

DIMENSION
Dimensions with stand
1500(L) x 470(W) x 1950(H) mm
Dimensions without stand
1450(L) x 450(W) x 1250(H) mm
Net weight
240 Kg
LATHE
Distance between center
700 mm
Center height
250 mm
Max swing over the bed
26 mm
Base size of the quick change tool post
65 x 65 mm
Max tool diameter
210 mm
Inch threads
8 to 56 TPI
Metric threads
0,2 to 3,5 mm
Center height
125 mm
Chuck dia.
120 mm
Spindle bore taper
MT4
Tail stock taper
MT2
Longitudinal travel
70 mm
Cross travel
115 mm
Type chuck
3 jaw autocentering
MILL DRILL
Spindle taper
MT3
Spindle speeds
400 to 1640 rpm
Spindle dia
65 mm
Max distance from chuck to work table
160 mm
Head tilt
180°
MOTOR METAL LATHE
Powerful
750 W - 50 Hz
Voltage
1 Phase (220 V)
Minimum speed
115 rpm
Full speed
1620 rpm
MOTOR MILL DRILL
Powerful
750 W - 50Hz
Voltage
1 Phase (220 V)
Minimum speed
400 rpm
Full speed
1640 rpm
ACCESSORY ON DEMAND
Accessories purchased together with the main machine do not pay additional shipping costs (these costs are already included in the shipment of the main machine). If you just want to buy only the accessories (without the main machine), please contact us by email (writing to info@damatomacchine.com), by phone (calling the number 0039 0331333422) or by site ( writing to this page ). Our staff will prepare an accurate estimate of the shipping costs

Braised tool kit for working the iron 10 mm
With 6 brazed tools size 10x10 mm, ideal for iron working
(Cod: DMACTF377)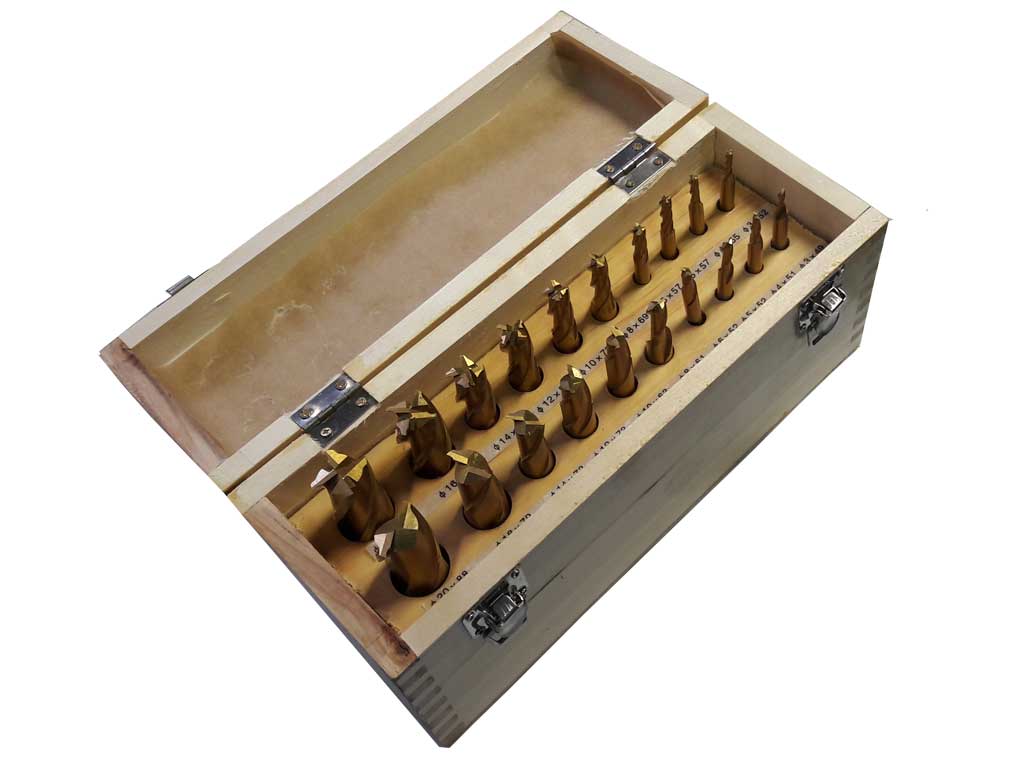 End Mill Set 2 and 4 Flutes Cutting tool
The accessory is mountable ONLY and exclusively with the purchase and installation of the KIT 8 PLIERS CUTTER cod. DMACTF22 (MT2) or DMACTF17 (MT3) or DMACTF11 (MT4) depending on the model chosen machine
(Cod: DMACTF102)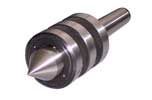 Rotary tailstock lathe- Taper CM2

(Cod: DMACTF02)

Live center chuck - Taper CM2

(Cod: DMACTF42)

Tailstock chuck taper MT2

(Cod: DMACTF186)
Quick-change turret square base quadra A

(Cod: DMACT02)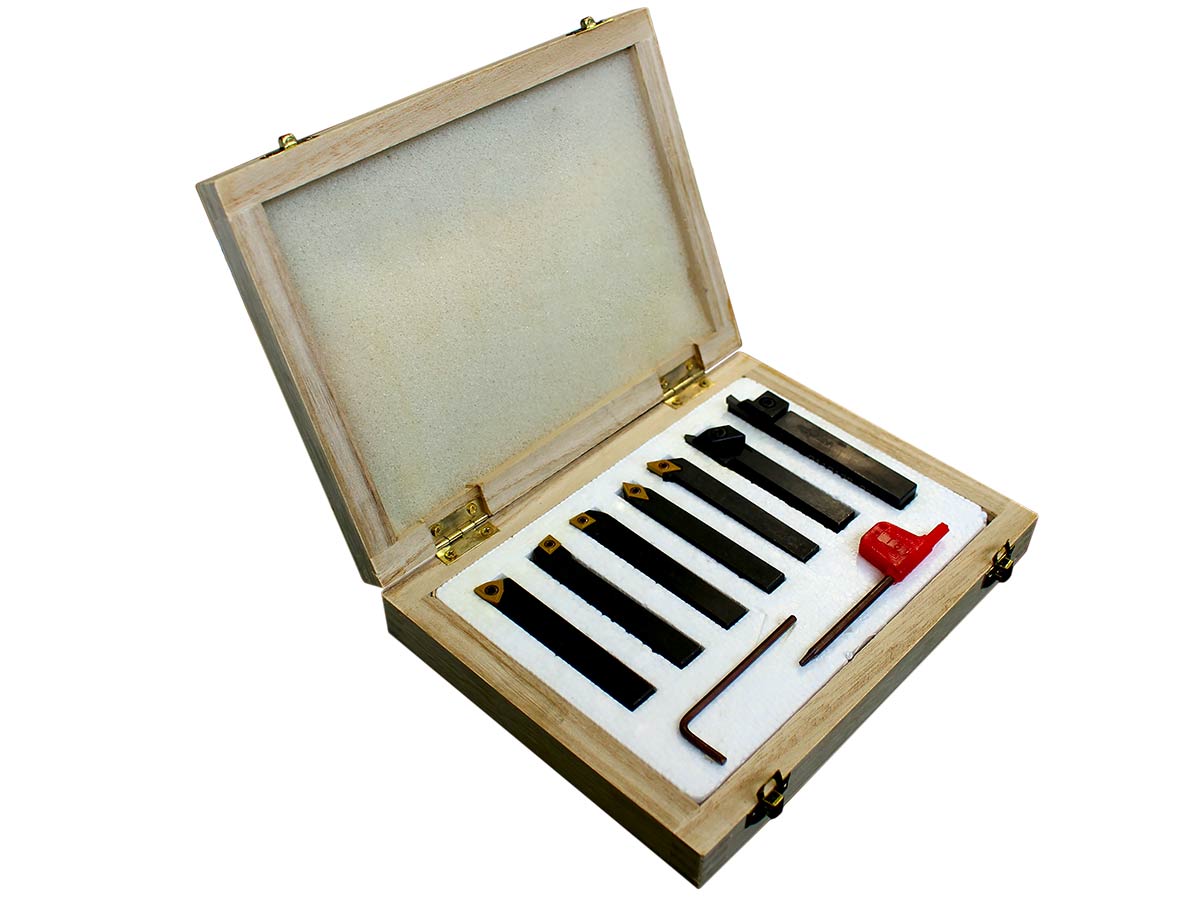 7 point metal turning set 10 mm with interchangeable plates
7 point metal turning set size 10x10 mm and interchangeable plates, ideal for iron working
(Cod: DMAC663)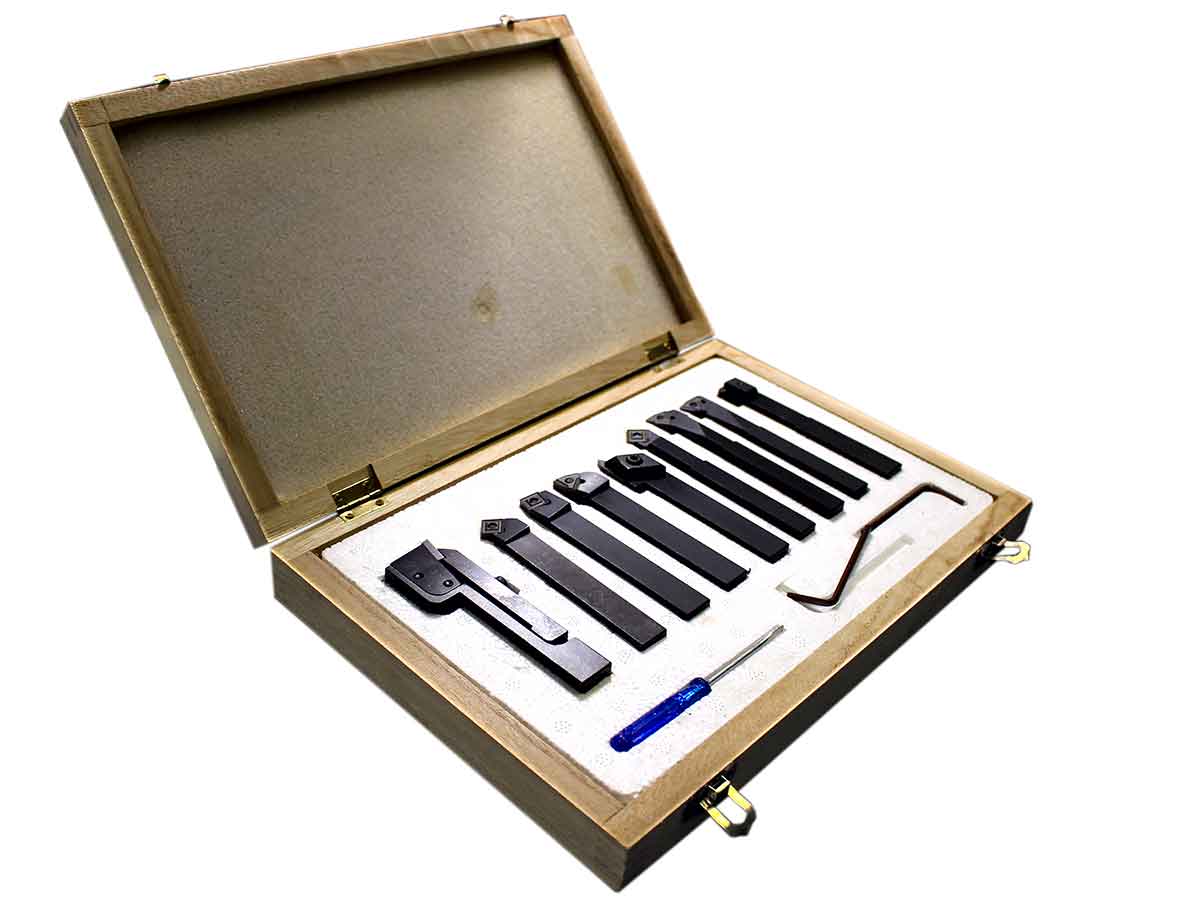 9 point metal turning set 12 mm with interchangeable plates
ideal for iron working 12x12 mm, and interchangeable plates, ideal for iron working
(Cod: DMAC620)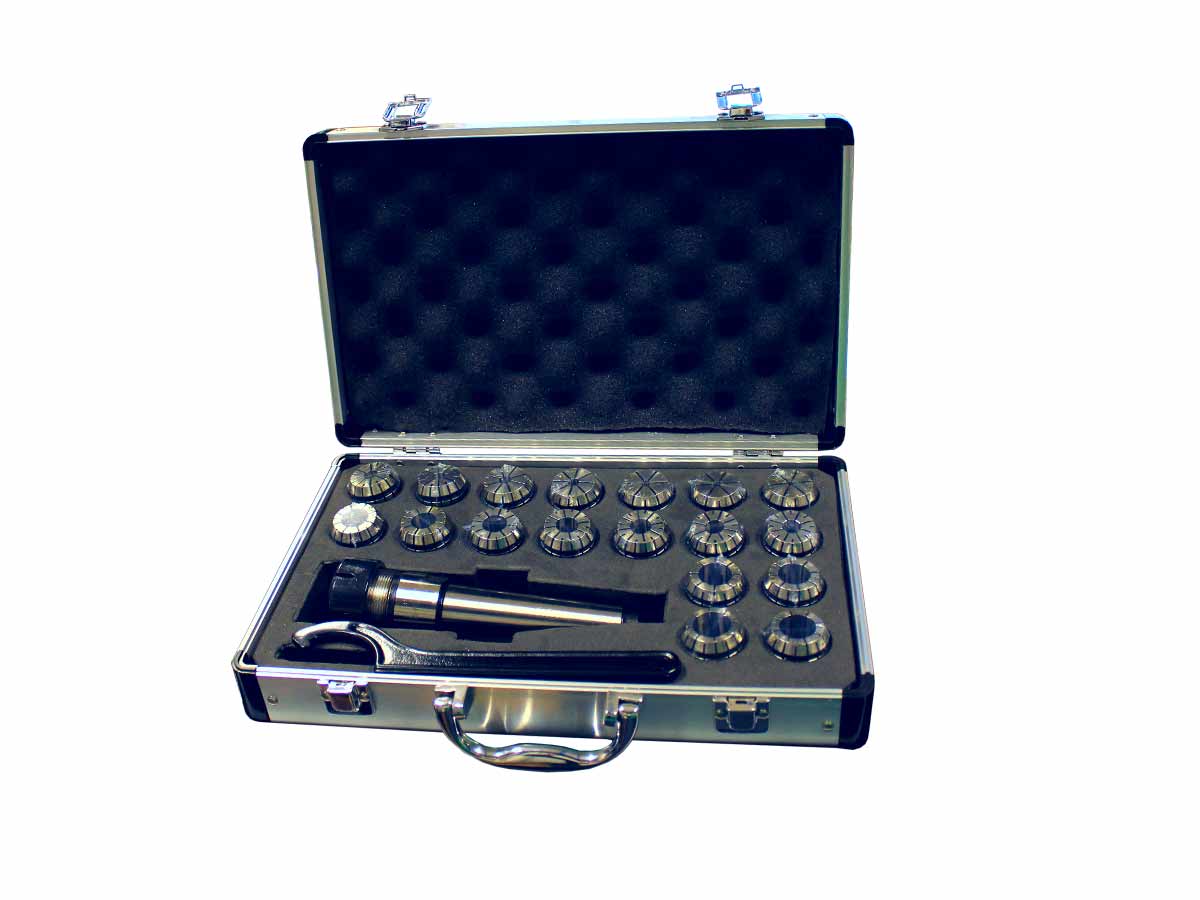 Milling collet chuck set MT3 with 18 R32 collet from 3 to 20 mm

(Cod: DMAC138)